Grace Owens, Breeda Claffey and Jenny Claffey are the club coaches at Carraig T.C.
Grace Owens is a Level 2 professional Tennis Ireland coach and is fully accredited. She has been coaching in Carraig tennis club since 2006 and has extensive experience of working with both adults and children.
Breeda Claffey is a Level 4 professional coach with over 40 years' experience. She has coached many players to international standard including her daughter, Jenny. Breeda was a member of the Ireland Federation Cup squad 1978-1980 and has represented both Leinster and Ireland over the years.
Jenny Claffey is a Level 2 professional coach for the last seven years. Jenny has played on the WTA Tennis Tour, achieving a world ranking of 660 and winning singles and doubles events on the tour. She represented Ireland in the Federation Cup for a number of years.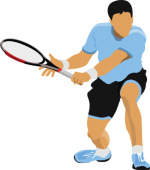 Men's group coaching sessions for members take place on Wed evenings over 6 week periods during the year. Please contact Jenny Claffey (087 9750859), for more details.
Price dependent on the numbers in the group.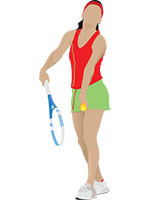 Ladies beginners and improvers coaching takes place on various weekday mornings (open to non-members for one term) – contact Jenny or Breeda Claffey (087 9345802) for more information.
Evening group coaching for members takes place on Tuesday evenings over 6 week periods throughout the year, contact Jenny Claffey (087 9750859) for more information.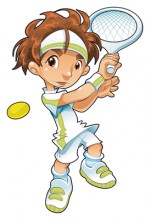 Junior group coaching takes place on weekday afternoons during term time – contact Jenny Claffey 087 9750859 for more information.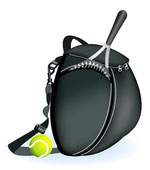 Private or small group coaching is available throughout the year.
Individual sessions range from 30-50 euro per person. Please contact the coaches for more information.
Breeda Claffey: 087 9345802
Jenny Claffey: 087 9750859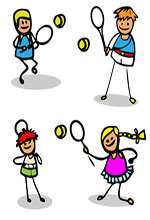 The coaches run tennis camps at Carraig TC throughout the year. The most popular being those run during  the 2 weeks over Easter and during July and August.
They are fun based camps and cater for ages 4 – 12. The groups are divided up by age and standard.
Discount offered for families with 3 or more children attending.
To find out more details about dates and cost please contact:
Grace  087 6836200
Places fill up quickly for the camps so book early to avoid disappointment!
SCHOOLS TENNIS IN CARRAIG TENNIS CLUB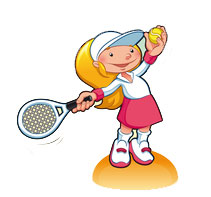 Guardian Angels National School             Tues & Thurs
Carysfort National School                           Tues, Thurs, & Fri
For any information with regard to coaching or tennis development in Carraig T. C. please contact Grace Owens on 087 6836200